Welcome to ePay
Register now for this FREE service from Henry Schein Practice Solutions! ePay makes paying your bills easier, faster and allows you to better track your payment history. ePay also allows you to view your invoices and view your account information.
Please click an image below to enter the ePay site.
Look at your statements to see which site you need to visit. You may bookmark the site once you are on the page.
How to Activate Your ePay Account
Please contact the Henry Schein Practice Solutions Billing Team at 800.336.8749 or email billing@henryschein.com to activate your account.
Include the following information when you call or email. This information is listed on your statement.
Registered Phone Number
Account Number
You will be asked to provide an email address during the registration process. This email address will only be used for billing communications and not for marketing purposes.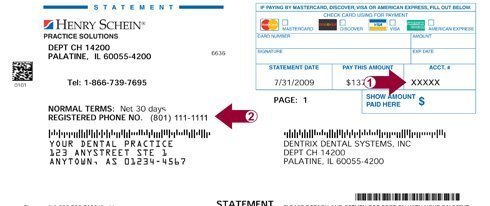 If you have any questions please contact us at 800.336.8749