Take A Bite Out Of Your 2010 Taxes
Operating a profitable dental business in today's economy takes determination and the right blend of technology that integrates the business and clinical aspects for a more efficient and smooth process. Whether you are implementing a new digital system or upgrading an existing system, Dentrix® and DEXIS® are a strong combination of integration and service to their customers.
DEXIS digital X-ray is a more budget friendly and environmentally-conscious system than traditional film. The new DEXIS Platinum sensor has made it more portable, more comfortable, with better image quality than before. Going "filmless" and going "paperless" save time, work and money. DEXIS seamlessly integrates with the Dentrix practice management software. Now is the time to invest in this dynamic combination of #1 technology. This year, the Section 179 tax deduction allows dentists to recover a large chunk of their investment. Dentists can deduct the first $250,000 worth of equipment, as long as it is put into service by December 31, 2010. "Now is the time to take advantage of a tax benefit to buy equipment that enhances your practice, quality of care, and the staff and the patient experience, or pay more hard-earned money to the IRS," says Alan Jones, a Missouri-based CPA. He reminds practitioners that the incentive may not continue past this year, at least not with such a high cap. "With President Obama's Hiring Incentives to Restore Employment (HIRE) Act, some of its best benefits, like 179, have limited remaining time eligibility." To take full advantage of this opportunity for your personal practice, contact your financial advisor or CPA. Also, Henry Schein Dental Sales Consultants and Henry Schein Financial Services are standing by to help you take advantage of this powerful opportunity.
Calculate your potential savings with the Henry Schein 2010 Equipment and Technology Tax Optimizer at
http://www.h-calculator.com/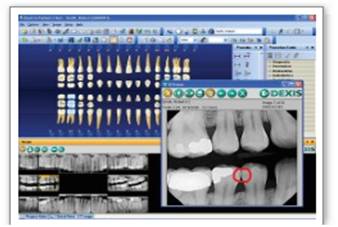 Author:
Jackie Raulerson
Published:
05/04/2010