Communicating with Patients in Festive Style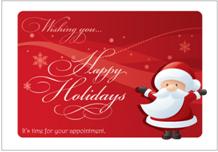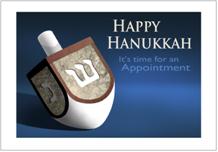 The holiday-themed reminders not only stand out in a mailbox or inbox, they also increase the effectiveness of your message. Patients can't help but read the message. And they're sure to be impressed by the variety of reminders your practice sends.

eCentral makes changing reminder themes affordable and easy. Inventories of postcards maintained at your office can take years to use, which makes using multiple themes cost-prohibitive. eCentral allows you to choose from a variety of templates centered around all the major holidays. Best of all, each of the themes can be changed in seconds, without any additional cost or the worry of excess inventory.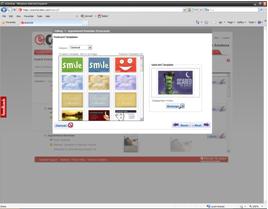 Change the reminder themes for both emails and postcards by clicking the Communications tab in eCentral. If you need help changing your templates or want more information on eCentral reminders, call 800.734.5561.
Author:
Damon Graves
Published:
12/12/2011