Dentrix Wins Two Dentaltown Townie Choice Awards
Dentrix, the leading practice management software, received two Townie Choice Awards® for best practice management system and best periodontal charting in 2011. We're honored to once again receive this recognition from one of the dental industry's most respected dental publications. More than 30,000 dentists use Henry Schein Dentrix to build paperless practices and improve their productivity and profitability.
For more information about Dentrix or to see a demo, visit www.Dentrix.com.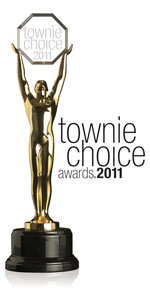 Author:
Michael Allsop
Published:
01/24/2012