Half-Day Seminar Available for Busy Offices
Finding time to learn the latest features in Dentrix can be a challenge in your busy schedule. We've designed the Insight Seminar to provide dozens of useful tips and tricks in a short period of time, all at a bargain price.
Invest just four hours and $25 and learn how to:
• Integrate key new Dentrix features and patient communication tools
• Automate time-consuming, routine processes
• Improve collections from insurance and patients
• Simplify workflow and improve efficiency with time-saving tips and tricks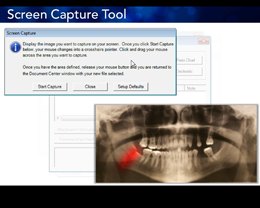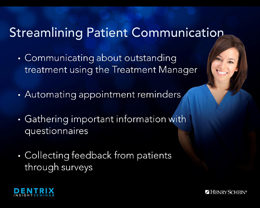 Take half a day away from the office, get your Insight Attendee Kit packed full of useful materials, enjoy breakfast on us, and learn tips and tricks that you can apply at the office when you get back that afternoon!
As an added bonus, we are giving away an iLive speaker bar with iPhone/iPod dock during each Insight Seminar to one lucky attendee.

Join us for this informative event. Check the seminar schedule for the class nearest you and register today!
Author:
Patty Reay
Published:
02/22/2012