Master the Metrics that Matter

KPI 1: ACTIVE PATIENTS
Your active patient base directly affects your production. Avoid shrinking numbers (and profits) by following up on patients who are overdue for a hygiene visit, ensuring that patients are set up for future continuing care appointments and tracking where new patients are coming from. Use the Dentrix Practice Advisor to closely track your active patients. And consider Profitability Coaching to help you use Dentrix to its fullest capacity.
KPI 2: ACTIVE PATIENTS IN CONTINUING CARE
When you focus on ensuring that patients are scheduled to return for their hygiene visits, you can maintain and increase your active patient base and ensure continual growth of your practice. Use the Practice Advisor to keep tabs on continuing care patients. Also, Profitability Coaching can help you put routines in place that keep patients coming back.
KPI 3: PRODUCTION
Determining who is doing the work, what the work is and how much revenue your practice can expect from each can highlight the difference between "being busy" and "making money." Use your Daily Huddle to review KPIs and set goals. Focus on key areas such as where to fit in emergencies, who is due for major X-rays, unscheduled treatment plans and unscheduled continuing care.
KPI 4: ACCOUNTS RECEIVABLE MANAGEMENT
With the right reports, you can see which claims have aged over 30 days, the percentage of your practice's daily collections that are received over the counter and the A/R-to-Production ratio. With PowerPay, an electronic service that is part of the customer service plan bundles, you can set up autopay schedules with patients. And using Dentrix eClaims means that insurance claims should rarely age over 30 days and most should be paid within two weeks.
KPI 5: SCHEDULE OPTIMIZATION
Properly setting up your appointment book can have a significant effect on key metrics that give you a snapshot of your practice's success—including average hourly production, unfilled/scheduled hours, number of broken appointments and more. Use tools such as Perfect Day Scheduling, Kiosk and Questionnaires, Dentrix Mobile, Communication Manager, Website Manager and Insurance Manager to streamline the process of optimizing your schedule.
GET STARTED NOW
Most practices utilize a very small percentage of their Dentrix software. In order to find out how well you are using Dentrix to help you manage your practice, we invite you to sit down with one of our profitability coaches for a FREE 30-minute profitability assessment. We will identify what metrics you are interpreting correctly and incorrectly, and give you options on how to fix any issues we identify.
To schedule your FREE 30-minute practice advisor assessment visit www.dentrix.com/assessment today.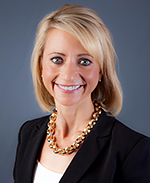 Author:
Tammy Barker
Published:
02/29/2016