The New, Smart Way to Learn

You probably don't know everything you can do with Dentrix. But now it's easier than ever to use our comprehensive resource center to learn more. With Dentrix Learning Plans, you get unlimited access to a wealth of content and professional insight that can empower you to make the most of your Dentrix practice management system.

Simplify Your Access to Learning
We've reorganized the Dentrix Resource Center so everyone on your team can quickly locate the information and learning tools they need. Dentrix Learning Plans are online collections of resources, grouped together by common tasks or job functions. Whether you want to learn more about appointment management or gain insight into insurance administration, you'll find it easily with Dentrix Learning Plans. This comprehensive resource enables ongoing skill development and ensures a more capable team—and a more profitable practice.

How Dentrix Learning Plans Benefit You
When you sign up for a Dentrix Customer Service Plan, you get Dentrix Learning Plans at no additional cost. That means you gain instant access to a huge selection of information, including video tutorials, webinar recordings, user guides, getting started guides, knowledgebase articles and articles from Dentrix Magazine and the Dentrix eNewsletter—all organized for easy, convenient reference. This valuable resource helps you:
Get the most out of your Dentrix investment
Keep team members informed and productive to boost profitability
Drive team motivation and loyalty by providing learning and growth
Get new employees up to speed quickly and easily
Cross-train team members to do more in your practice
Promote continuing education and skill building
How to Use Dentrix Learning Plans
Now when you log in to the Dentrix Resource Center, Learning Plans will be front and center on the Home page: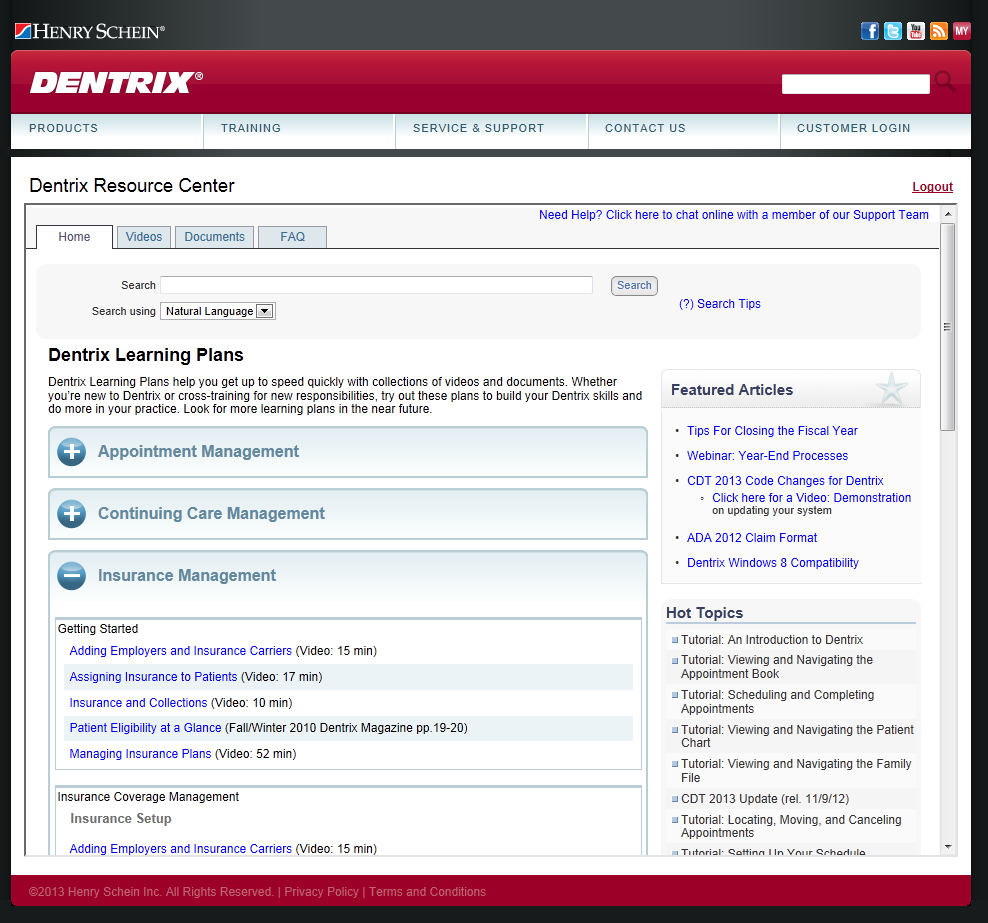 Figure 1, Dentrix Learning Plans on the Resource Center Home page

Select the topic you are interested in, then scroll down the list of resources. When you find what you want, click on the link and it will take you directly to the resource. Currently, there are three available topics in the Learning Plans:
Appointment Management
Continuing Care
Insurance Management
What's Next in Learning Plans?
Over the next several months, we'll add new topics that address the various tasks you and your team do every day, such as:
Billing and accounts receivable
Charting
Patient information management
Practice management
Practice marketing and patient communication
Give your practice and team a competitive edge today. Find out more about Dentrix Learning Plans by visiting the Dentrix Resource Center.
Author:
Mark Steele
Published:
03/31/2013