Dentrix Connected Partner Spotlight: eDossea

A specialist has requested X-rays and other patient information from your dental office. Your office uses an unencrypted email program, so email isn't an option. Snail mail takes too long. What do you do?
If you're a Dentrix dentist, you call eDossea or go to www.edossea.com. In 15 to 20 minutes, you can be trained on eDossea and ready to safely share patient information with the requesting specialist. All you need is an Internet connection.
With eDossea, you don't have to install software, and neither do your recipients. If you're using Dentrix G5 or G6, you simply click on the eDossea icon in the patient chart toolbar. You don't have to exit Dentrix or open a separate application or browser.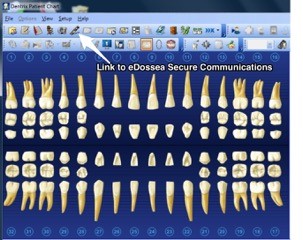 Next, you fill out the data exchange form and select the recipient from your eDossea address book.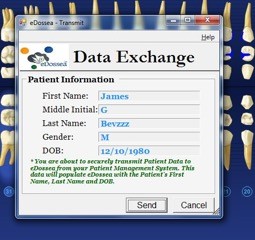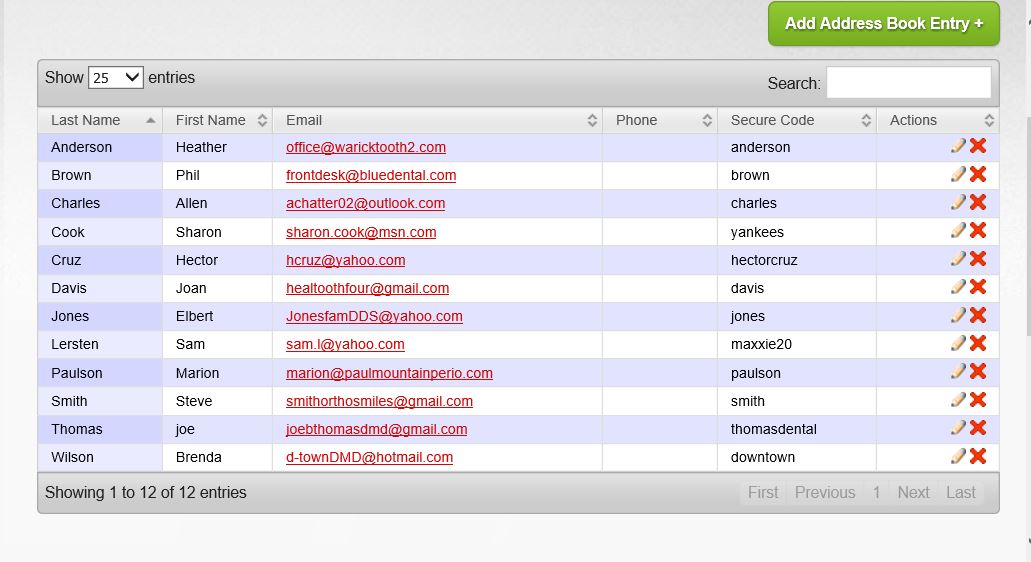 Then, you create a record to input details, and upload the files you want to share.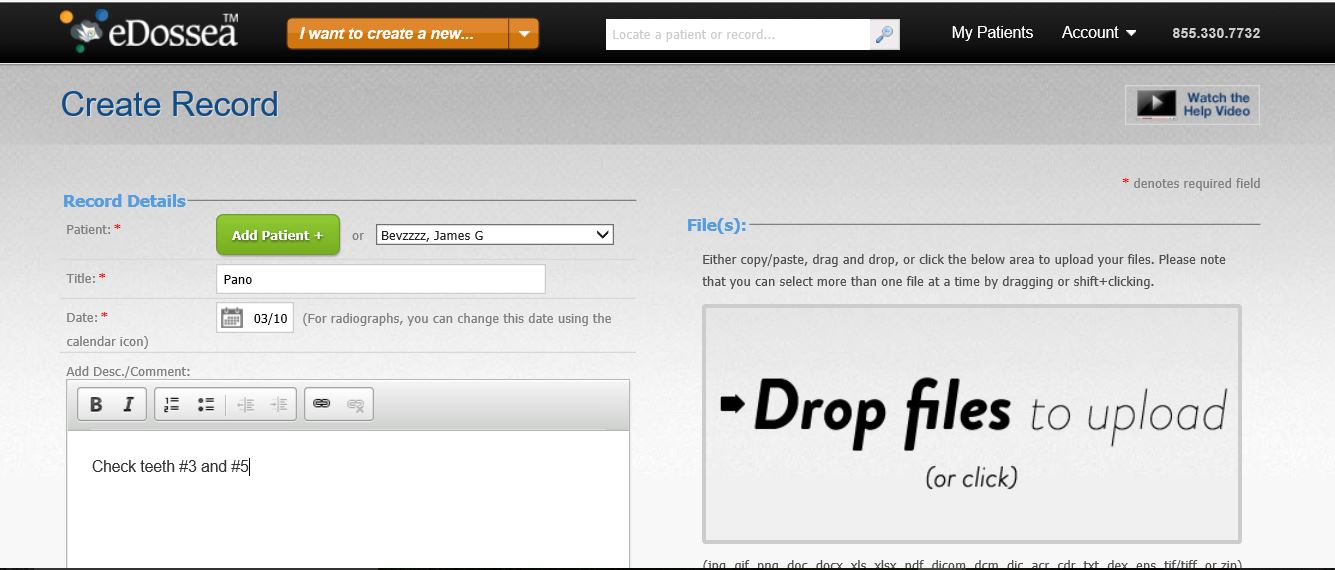 The files are encrypted by eDossea and saved in a secure web portal, where your recipient can log in through the Internet and view your files. No encryption key is needed, just the security code you assigned the recipient.
When the recipient opens your file, eDossea sends you a read receipt with the date and time the file was opened.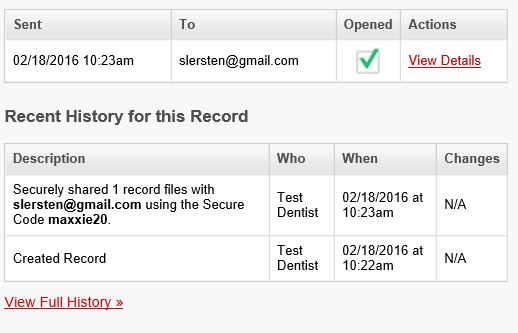 This confirms that your file was received and prevents unnecessary resends.
Seamless Integration
"We designed eDossea specifically for dental professionals to securely exchange electronic records," says Arindam Chatterjee, founder and CEO of eDossea. "We wanted to integrate with Dentrix, and we got certified as a Dentrix Connected partner as soon as the program was available."
The cloud-based eDossea encryption and file-sharing service is faster than using encrypted email, and your recipients don't have to pay any fees to see your files. It's seamlessly integrated with Dentrix, so it doesn't interrupt your office workflow to share files.
"We believe it should be just as simple to send as to receive documents," says Sam Lersten, EVP of sales and marketing at eDossea. "It only takes 15 minutes to get up to speed. Our members can share with anyone, no matter what dental software they use. In addition, your recipients don't have to join eDossea to access the files."
Since the product was launched in 2012, more than 850,000 files have been shared via eDossea. Members pay a low monthly fee, and there's no limit on the number of files you can send. Individual file size is limited to 25 MB.
Other Benefits
In addition to safe and easy file sharing, eDossea provides higher image quality than encrypted email systems.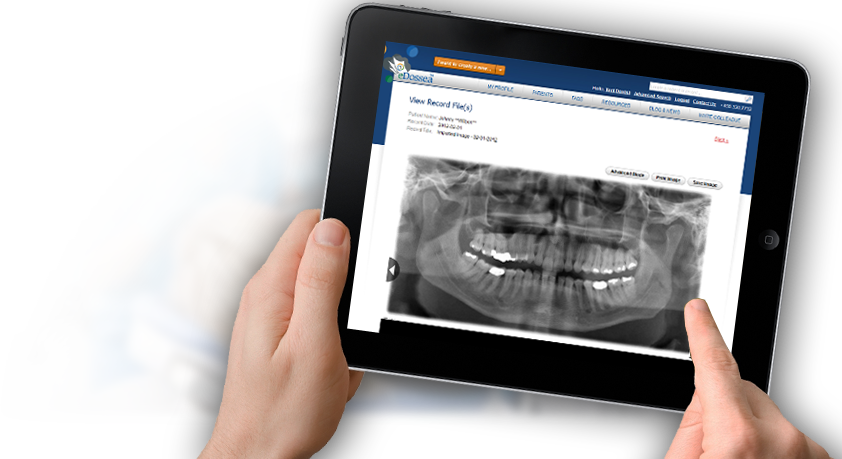 Your images arrive undistorted by the standard compression/decompression used by email.
In addition to X-rays, you can send referral forms, patient notes and more.
Using eDossea also gives you a secondary storage area for your client records. You can access your client information anytime, from anywhere.
Technical support is free, even if the recipient is not an eDossea member.
"If non-member receivers have a problem with eDossea, we support them and walk them through the process of opening the files" Lersten says.
The businesses listed here are not owned or controlled by Dentrix or Henry Schein and have created these descriptions of their company, products and services themselves. Dentrix and Henry Schein make no independent assessment of the above descriptions and consumers should contact these providers directly if seeking additional information about their products or services.
Author:
Published:
04/30/2016