Dentrix Mastery Tracks Specialist Spotlight: Michelle Pecora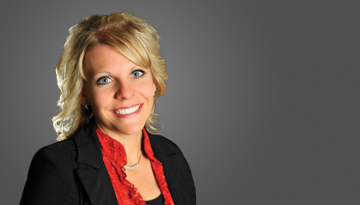 Mastery Tracks allows dental professionals to test how well they understand and can use Dentrix. Read on to learn more about Michelle Pecora, an office manager who has recently become a Mastery Tracks Financial Specialist and is on her way to earning additional specialist certificates.
Where do you work?
I work at Bishop Dental in Tooele, Utah.
What is your title?
Office manager.
What are some of the duties you're responsible for in your practice?
My duties ensure an organized and efficiently run dental office, supervising all administrative actions within the practice. I oversee facility maintenance and management, post job openings and interview, hire and manage our staff. Additional duties include practice defaults in Dentrix; management of insurance and patient A/R; monthly billing statements; daily treatment coordinating; and patient checkouts.
How long have you worked with Dentrix?
More than seven years.
What certificates have you earned?
I'm a Mastery Tracks Financial Specialist.
What got you interested in Dentrix Mastery Tracks?
I first became interested in the Dentrix Mastery Tracks when I attended a training at the Henry Schein facility and it was mentioned in the class. I was instantly interested in testing and improving my Dentrix knowledge by completing the Dentrix Mastery Tracks. I am currently working on completing all of the various fields offered within the system.
How has participating in Mastery Tracks helped you use Dentrix?
Not only am I able to test my current knowledge of Dentrix by completing the testing, but it also allows me a way to learn and master features that I may not have known about or utilized before. I firmly believe that the more knowledge I gain about the Dentrix system, the more efficient I can be in all aspects of my job duties.
How has becoming a Dentrix specialist improved your career?
I am on the beginning of my journey as a Dentrix Specialist and I do believe it will improve my career by increasing my knowledge of the Dentrix program. They say that "with knowledge comes power," and by improving upon that knowledge I will be more equipped to be a valuable office manager for our practice.
What is your favorite Dentrix tip or trick?
I LOVE the Practice Advisor Report! To be able to have so much information at my fingertips each month, along with tips and advice on how to improve those numbers, is invaluable in my position. It's like having a personal assistant to help me review the practice each month!
Author:
Published:
09/30/2016