Wi-Fi and Security: Better Together
You may be considering—or already offering—Wi-Fi as a courtesy for your patients. It's a great idea, since many practices are adding Wi-Fi access in their waiting rooms.
Wi-Fi hotspots are—well, hot. According to Cisco's Visual Networking Index (VNI) IP traffic forecast, 63 percent of all Internet traffic will travel over Wi-Fi by 2019.1 The number of public hotspots is exploding, expected by iPass to grow to almost 300 million in 2018.2
From the coffee shop to the waiting room, many of your patients want to be virtually connected wherever they go. Just a few years ago, practice visitors were surprised if a Wi-Fi hotspot was available, but as technology becomes more a part of our everyday lives, patients now are frustrated when they can't stay connected wherever they are. So give them what they want.
Why Wi-Fi?
Your practice likely has Internet connectivity—maybe even Wi-Fi—so why not add a guest network? Consider these benefits:
Show patients you value their time by helping them stay productive while they wait.
Reduce magazine subscriptions and clutter in your waiting room.
Create goodwill for prospective patients, especially friends or relatives waiting for someone.
Gain a competitive advantage over other practices by offering free Wi-Fi.
Security Is Key
While there are many benefits to providing a Wi-Fi hotspot, the downside is that network security attacks are on the rise. It's important for dental organizations to develop a secure wireless strategy to help minimize the risk of hackers stealing their patients' valuable data.
A hacker can use what is known as a "man-in-the-middle attack" to intercept keystrokes to capture passwords and other valuable data when people use Wi-Fi. The hacker simply sets up an access point that mimics a legitimate network connection name and tricks a device into joining their network. At that point, the Internet is basically routed through the attacker, who can silently intercept personal data without the user being aware.
Dental practices and other small businesses are hot targets because they may try to get by with inadequate cyber-security protection. Last year, nearly 50 percent of small businesses were impacted by cyberattacks with an average cost of more than $20,000—up from $8,700 two years ago.3
Be Secure
Installing Wi-Fi in your practice comes with a responsibility to your patients. It's critical to properly configure your router to help safeguard your practice and patients, and to increase the likelihood that you'll keep inappropriate websites and malware out. When deploying, upgrading or managing Wi-Fi access for visitors to your practice:
Be sure that your hotspot has integrated Wi-Fi security capabilities and services. Ones to look for:


Antivirus protection
Anti-malware
Intrusion prevention
Application control and web content filtering

Segment your networks to increase the likelihood that you'll keep the public out of your business data. Your guest Wi-Fi network needs to be just that—a separate network for your visitors only.
Include a disclaimer and require a password to log on to your network. If your reception staff provides the password to patients, you can reduce the risk of the wrong people using your network.
Consult with TechCentral for IT recommendations and solutions that can help you keep your practice data and computer systems protected.
Providing Wi-Fi access can be a great way to help your practice attract patients and build goodwill with current and prospective patients, but a practice can lose thousands of dollars and valuable staff productivity when technology fails or common Internet threats compromise computer systems and data. By thinking ahead and making protection a priority, you can give your patients a perk they appreciate while minimizing cyber risks for yourself and your patient data.
Henry Schein TechCentral offers superior office technology solutions that are optimized and integrated for dental practices. With a single team of professionals that design, deliver and support computers, networks, phone systems and security solutions, you can trust the tech professionals at TechCentral. To learn more, visit www.HSTechCentral.com/ProtectYourPractice.
---
1 http://investor.cisco.com/investor-relations/news-and-events/news/news-details/2015/Cisco-Visual-Networking-Index-Predicts-IP-Traffic-to-Triple-From-2014-to-2019-Key-Growth-Drivers-Include-Increasing-Mobile-Access-Demand-for-Video-Services/default.aspx
2 https://www.ipass.com/press-releases/the-global-public-wi-fi-network-grows-to-50-million-worldwide-wi-fi-hotspots/
3 http://www.foxbusiness.com/features/2015/04/07/is-your-small-business-at-risk-for-cyber-attack.html
About the author
Ryan Orsi is director of product management at WatchGuard, a global leader in network security that provides products and services to more than 75,000 customers worldwide. Ryan leads the Secure Wi-Fi solutions and technology partner ecosystem for WatchGuard.
He has experience bringing disruptive wireless products to the WLAN, Internet of Things and medical and consumer wearable markets. As a former vice president of business development in the RF component industry, he led sales and business development teams worldwide to success in direct and channel environments.
He holds MBA and Electrical Engineering degrees and is a named inventor on 19 patents and applications.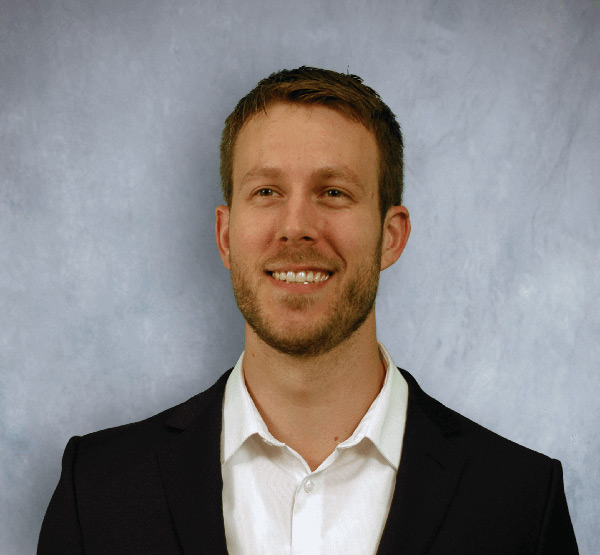 Author:
Ryan Orsi, Director of Strategic Alliances, WatchGuard Technologies
Published:
11/30/2016