What's in Dentrix G6.2
I am very excited about the next release of Dentrix version G6.2, and want to update you on some of the key changes that you can expect. Before I get into the features, however, I want to express my appreciation to you, our customers, for the ideas and suggestions on how to make Dentrix even better. Your feedback, along with the assistance of our Advisory Committee, is what drives the improvements in Dentrix.

Questionnaires Updates
The biggest and most exciting changes in G6.2 are those in the Questionnaires module. As with other areas of Dentrix, the Questionnaires module previously used Adobe Flash. In G6.2, each of those areas of Dentrix has been refactored to use other technology. Making this change in the Questionnaires module gives a cleaner appearance to the form and simplifies the experience for the patient (Figure 1).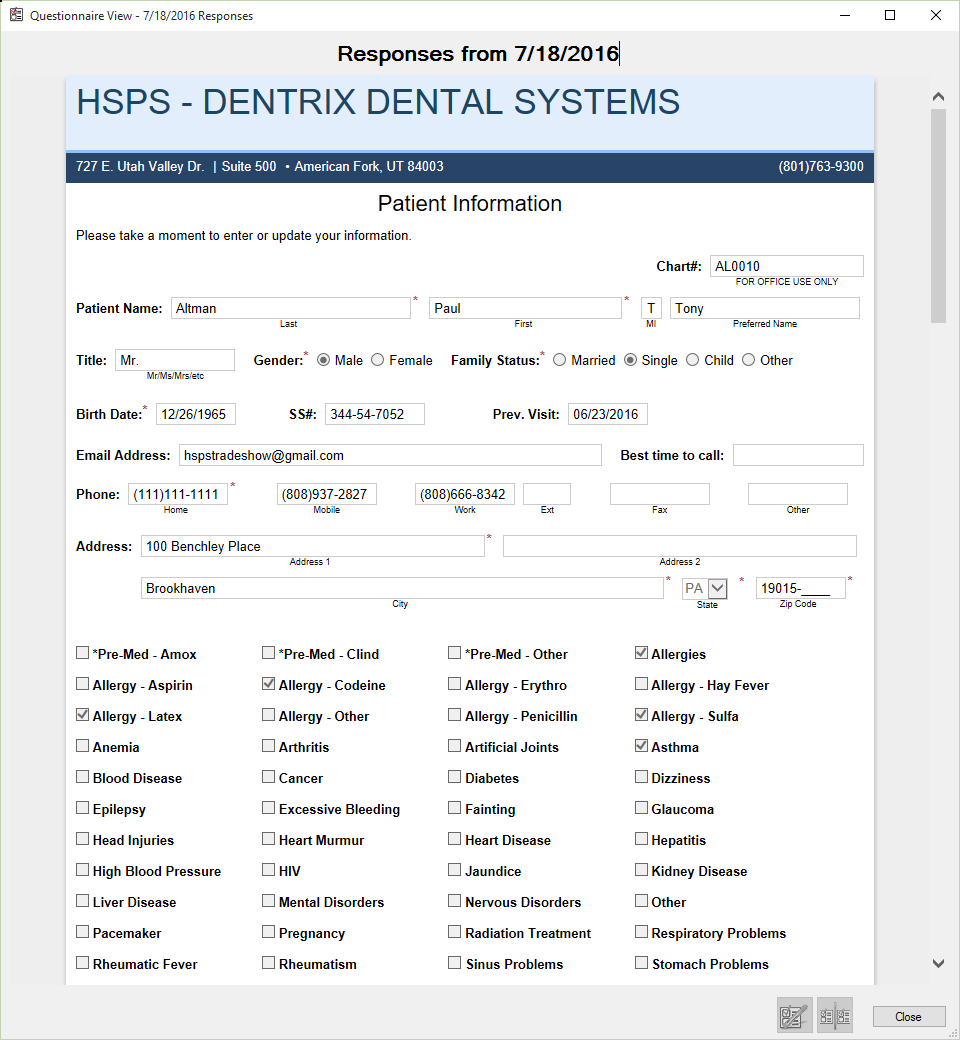 Figure 1. Questionnaires have been improved in Dentrix G6.2.

What's more, when you use online forms via the eCentral Website Manager, you will find that the new and improved website forms are also available for patients to fill out. Since the forms follow a responsive design, the patient can use any device to complete the questionnaire, including their phone, tablet, PC or Mac. Finally, with the new and improved Update Patient Information dialog box (Figure 2), you can easily reconcile your patient's information from a questionnaire with their Family File information using a side–by–side comparison.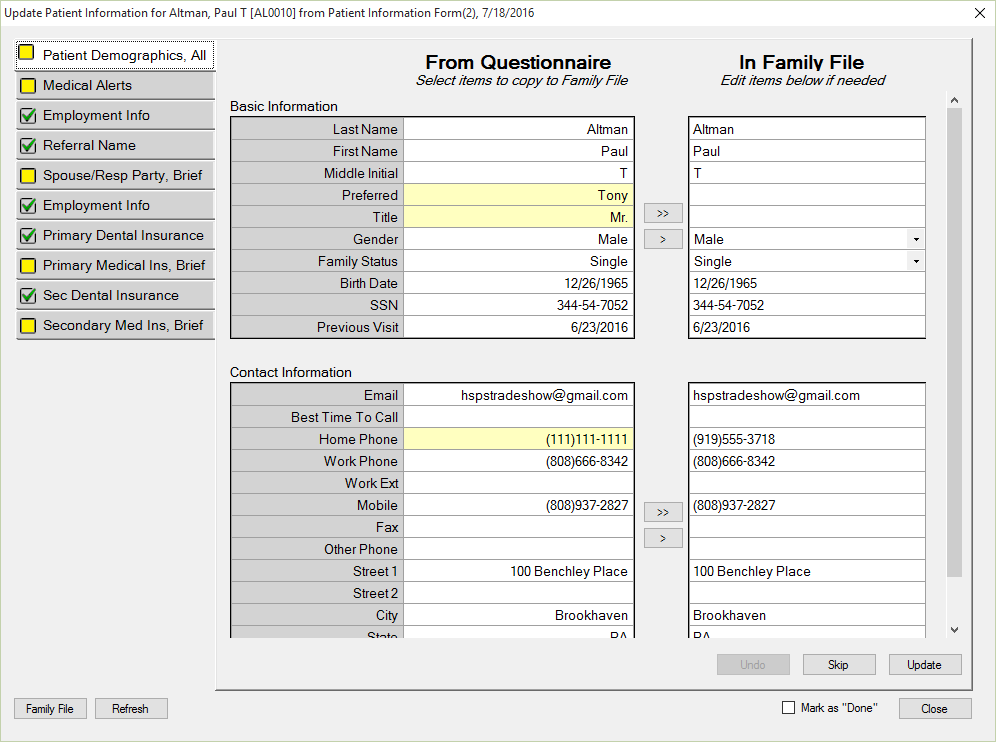 Figure 2. Compare new questionnaire data against existing Family File information.

New Passphrase Requirement
Before installing Dentrix G6.2, you will need to think of a passphrase to use to connect Dentrix to the FairCom-ACE database. This passphrase needs to be at least 10 characters in length and must contain at least one uppercase letter, one lowercase letter, one number and one special character (Figure 3). You'll need to use this passphrase before starting the server update and then on each of the workstations in the practice after the installation to establish the connection to the database. It is important that you don't lose this passphrase, as it will be required for any new installations or reinstallations of Dentrix.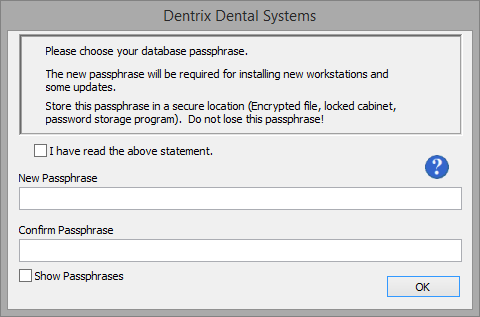 Figure 3. Dentrix G6.2 requires a database passphrase.

Additional Enhancements
Dentrix G6.2 includes a number of additional smaller enhancements as well. These include some changes to the split payment feature (introduced in Dentrix G6) that are based on feedback from our Dentrix customers. In addition, you can now run Dentrix using a standard Windows user account. Finally, Dentrix G6.2 includes various bug fixes. More information on Dentrix G6.2 is available in the Dentrix G6.2 Release Guide.

In order to get G6.2, you will first need to be on G6 or G6.1. If you do not yet have G6, please request your copy today at www.dentrix.com/g6 or call 1.800.336.8749.
Author:
Brad Royer
Published:
12/13/2016