Are you ready for 2017?

With the New Year quickly approaching, now is a great time to review the past 12 months, determine how well your practice has been performing and make plans for improvement for 2017. Front and center in this review should be your Dentrix Practice Advisor Report.

The Practice Advisor Report can be printed from your Dentrix software and contains information on several key performance indicators (KPIs)—important metrics that show how well your practice is doing. KPIs identified in the Practice Advisor Report can help you evaluate your current workflow and identify possible areas of improvement.

Below is a list of the top KPIs you should be paying attention to when reviewing your Practice Advisor Report.

KPI 1: Active Patients in Continuing Care
Your active patient base directly affects your production. Avoid shrinking numbers (and profits) by following up on patients who are overdue for hygiene visits, ensuring they are set up for future continuing care appointments and tracking where new patients are coming from. When you focus on making sure patients are scheduled for return hygiene visits, you can maintain and increase your active patient base and ensure continual growth of your practice. One tip is to track the percentage of patients who schedule their next hygiene appointment BEFORE they leave the practice. This helps you keep your schedule full as well as ensure you have consistent patient traffic throughout the year.

KPI 2: Production
Determining who is doing the work, what the work is and how much revenue your practice can expect from each can highlight the difference between "being busy" and "making money." Use your Daily Huddle—a quick, 15–minute daily stand–up meeting for all of your team members—to review KPIs and set goals. Focus on key areas such as where to fit in emergencies, who is due for major X–rays, unscheduled treatment plans and unscheduled continuing care, to name just a few.

KPI 3: Accounts Receivable Management
With the right reports, you can see which claims have aged over 30 days, the percentage of your practice's daily collections that are received over the counter and the A/R–to–production ratio. With PowerPay, an electronic service that is part of the customer service bundles, you can set up patients on payment plans with an autopay solution. And using Dentrix eClaims means that insurance claims should rarely age over 30 days and most should be paid within two weeks.

KPI 4: Schedule Optimization
One of the top concerns of dental practices today is filling holes in the schedule. Properly setting up your appointment book can have a significant effect on key metrics that give you a snapshot of your practice's success, including average hourly production, unfilled/scheduled hours, number of broken appointments and more. Tools such as Perfect Day Scheduling, Kiosk and Questionnaires, Dentrix Mobile, Communication Manager, Website Manager and Insurance Manager can help you streamline the process of optimizing your schedule.

A Dentrix Profitability Coach can help you build a plan of attack based on your practice's identified KPIs
No one wants inefficiencies to kill profits in 2017 and beyond. Ensuring your team is using Dentrix correctly and uniformly will ensure you not only have reliable data to make sound business decisions, but you also have efficiencies that add to your bottom line–all while continuing to offer great patient care. The Dentrix Profitability Coaching Program was created to help dental offices maximize best practices through the proper and more in-depth use of Dentrix.

Right now, you can schedule a free 30-minute Practice Advisor assessment with a Dentrix Profitability Coach who will review and analyze your Dentrix Practice Advisor Report with you. In this 30–minute phone session, the coach will identify your practice's strengths and opportunities and can discuss a customized plan that can put you on the path to greater productivity and efficiency. We invite you to schedule your FREE 30–minute Practice Advisor assessment TODAY by visiting www.dentrix.com/assessment. And we hope you have a very prosperous and happy 2017!
Tammy Barker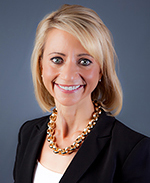 Tammy Barker is a Dentrix Senior Profitability Coach and Practice Development Sales Manager for Henry Schein Practice Solutions. She has over 20 years of experience in dental practice management and developed the Dentrix Profitability Coaching Program, the Dentrix Practice Advisor Report, and the Dentrix Daily Huddle Report.
Author:
Tammy Barker
Published:
12/13/2016