Say Hello to Dentrix Essentials

Your practice management system is only as powerful as your ability to use it. Is your team as skilled as you'd like them to be? How will you know? To help you answer these questions, Henry Schein Practice Solutions developed the Dentrix Mastery Tracks program. The program helps you assess and improve your Dentrix skills. As the name implies, however, the Mastery Tracks program is best suited for employees who are ready to prove they have mastered one or more job functions within Dentrix.
But what about new offices, new hires or employees who have just changed roles within the practice? Is there anything to help beginners? Yes! Announcing Dentrix Essentials, an introductory component to the Mastery Tracks program. Dentrix Essentials provides a fundamental level of instruction and testing that measures competence in basic Dentrix skills. Dentrix users with less than a year's worth of software experience, or who have a specific focus in their area of expertise, may find Essentials materials more suitable for learning and assessing their Dentrix skills.
There are four Dentrix Essentials courses and tests:
Clinical Essentials - creating and editing patient charts, adding clinical notes, creating and managing treatment plans and more.
Financial Essentials - posting and adjusting procedures and payments, creating insurance claims and pre-authorizations, generating financial statements, closing the month and more.
Patient Information Essentials - creating and editing patient and family records, adding alerts and notes, assigning insurance and billing types, adding referrals, attaching documents and more.
Scheduling Essentials - scheduling appointments, managing continuing care, adding Office Journal entries and more.
Each Essentials topic includes a complete set of online lessons, appropriate for a Dentrix user with limited experience. The lessons generally consist of a one- to two-minute video explaining or demonstrating a core task or concept, with additional written tips and explanations. Lessons are available at no charge to practices on a Dentrix Customer Service Plan.
You can access the lessons through the Dentrix Resource Center. Log in to the resource center using your Dentrix Customer ID and ZIP code, and navigate through the Get Your Training and then Learn the Essentials links, where you will create an individual learning account to study the lessons.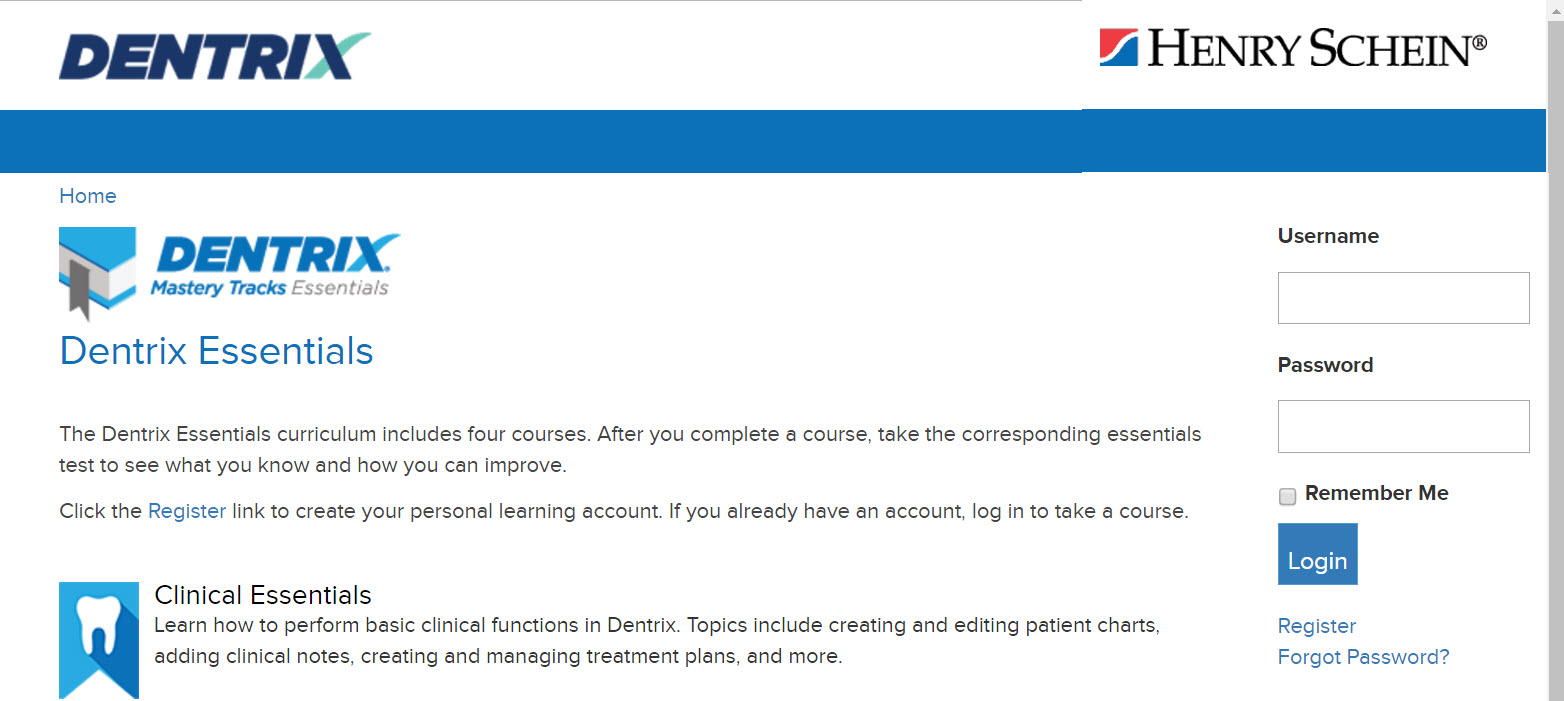 By having the individual account, you can study the lessons at your own pace and in the order you want as well as keep track of what lessons you have completed.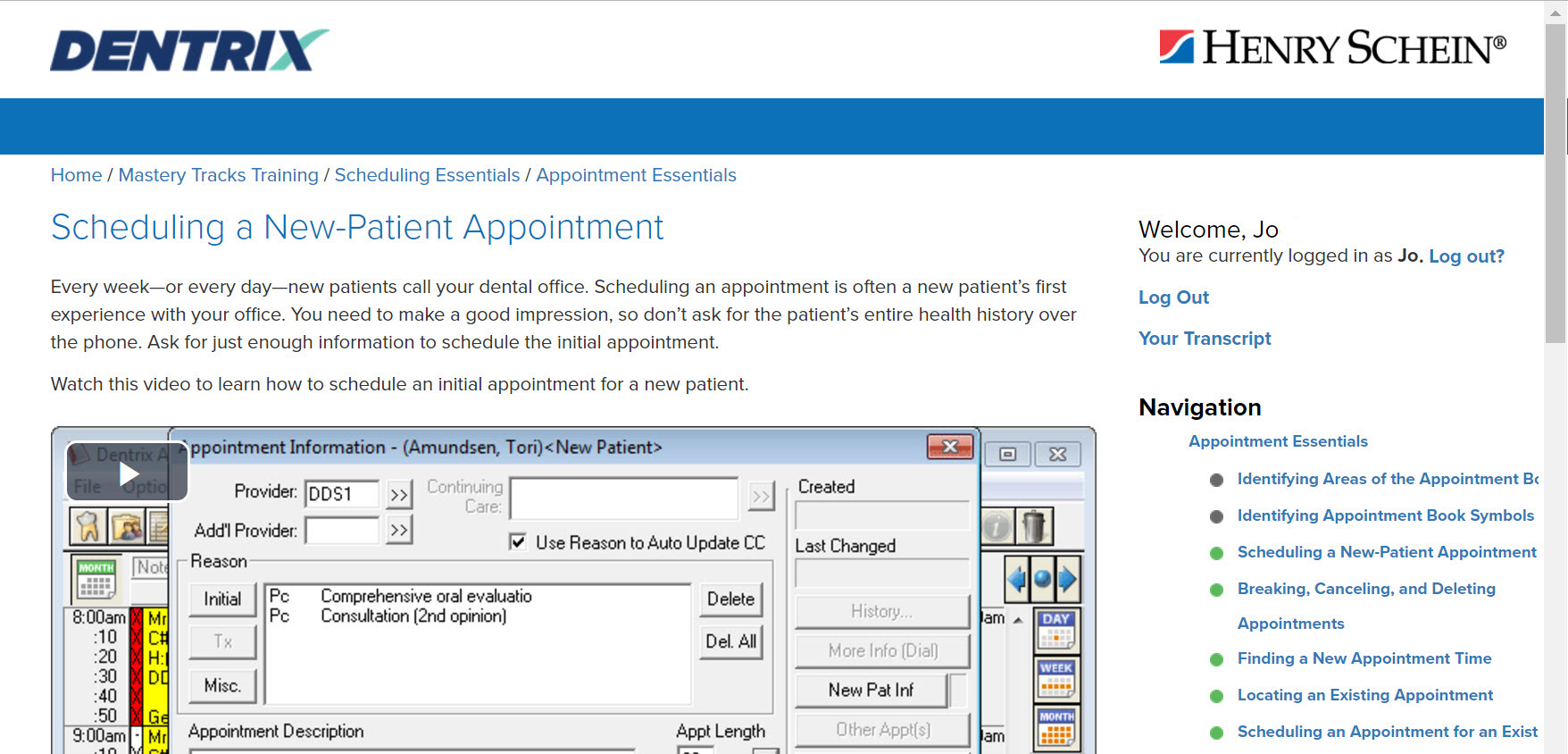 After completing lessons with a course, you can take a test to assess your learning. Each Essentials test covers a focused range of core topics related to the specific test. Tests consists of 15 to 17 multiple-choice and simulation questions and typically takes 20 to 30 minutes to complete. To see a detailed list of the possible question topics in each test, view the Essentials test blueprints. The blueprints explain who should take the test and what to expect on the test, and list additional resources to help you prepare for the test. Test takers who pass an Essentials test receive a certificate as evidence of successful completion of a course.
Dentrix Essentials is a convenient way to invest in training the team. We invite you to visit the Dentrix Resource Center and use it to build Dentrix skills and improve performance in your job and your practice.
Author:
Joel Baldwin / Curriculum Development Supervisor
Published:
01/31/2017