Dentrix Connected Spotlight: PIYP and Dentrix
Dentists today face many challenges, with dental school debt reaching all time highs, declining dental insurance reimbursement rates, increased operating costs and ever increasing competition. This leaves many dentists searching for answers as to how they remain profitable in their private practice.
Introducing Practice in Your Pocket (PIYP), the complete practice management resource app, created by dentists for dentists. PIYP is quickly changing the way dental professionals manage and operate their dental business. Relying on the knowledge from many years of clinical experience and dental consulting, the PIYP team created an easy to use tool to help every dentist operate the business aspect of their practice with more precision and less stress, allowing practitioners to begin to reap all the rewards this great profession has to offer.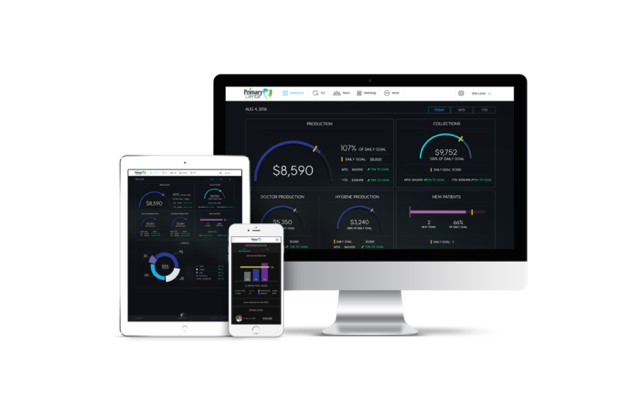 Practice Performance at a Glance
PIYP is a must for any Doctor ready to take control over the success of their practice. This innovative and comprehensive app is now Dentrix Connected, and integrates with Quickbooks, bringing accurate and easy to understand reporting, impactful practice management tools and team member visibility and accountability to your desktop, smart phone, or tablet.
Dentrix was selected as the operating platform through which to launch the PIYP Dashboard, as we believe this is the premier dental practice management system on the market. Our goal was to enhance the user experience that Dentrix provides by making it easier to access and present the critical practice data to team members and decision makers, in order to better understand the financial health of their practice.
When PIYP is installed on a computer in your office that is connected to Dentrix, it will automatically re-populate your Dentrix data, production, collections, new patients, etc., to a personalized practice dashboard that everyone on your team can understand. PIYP's integration with Dentrix allows users to eliminate the task of manually running multiple reports that can be hard to understand and require additional steps to accomplish. Your dashboard will automatically display the most important areas of your practice, updating the key practice performing indicators every 5 minutes throughout the day, so you will have everything you need to manage your practice all in one place.
You will have the knowledge and understanding at your fingertips with respect to how your practice is performing on a yearly, monthly, daily, and even hourly basis. With the power of PIYP, you will quickly understand how to maximize and manage Production, Collections, New Patients, Overhead, and more importantly, you can quickly address any underperforming areas.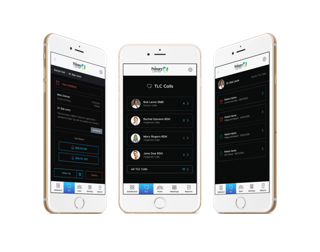 Practice Enhancement Resources
It's one thing to identify challenges, but it is another thing to know how to correct these deficient areas within your practice. Practice In Your Pocket separates itself from other dashboards by providing useful practice enhancement resources, designed to provide you ideas to maximize every opportunity within your practice.
TLC Calls™
This is a one of a kind resource, providing you the quickest way to accelerate growth through an increase in New Patient Referrals, all from your phone on the drive home.
Practice Management Video Tutorials
Your entire team can learn proven systems and tools for every area of your practice that can be quickly and easily implemented.
Fee Schedule Analysis
Know exactly how your practice fees stack up against comparable practices in your region and see how a slight increase could increase your top line performance.
Procedure Code Analysis
See your top 5 revenue producing procedures, giving you clear direction on where to invest in new technologies for your practice.
Team Member Profiles
Store all of your vital team member information, such as performance reviews, job descriptions, CPR status and CE courses, in one convenient place.
Overhead Management
Achieving your practice production and collections goals is critical, but if your expenses are out of control, this will put a strain on your net profit and will increase stress in your office. PIYP automatically syncs with QuickBooks providing you a clear picture of your financial health. No more complicated spreadsheets to read, just easy to understand graphs where you can even compare your practice to industry averages.
It's time to start reaping all the rewards this great profession has to offer!
The sacrifices made along the path to operating a dental practice are numerous and are increasing. Our goal in the design and development of PIYP is to reduce stress, increase visibility and accountability and to maximize that the value of our practices through better management and understanding the financial health of our practices. The PIYP app provides everything you need to build your practice and exceed your goals.
Today is the day to take control of your practice!
We created this affordable resource so every dentist could benefit from this technology. All you have to do is go to www.PIYP.com to sign up and your first 30 days is on us. Then go to the Apple or Google Play Store to download the PIYP mobile app, so you can take the power of PIYP with you everywhere. You pay nothing up front, no download fee, no installation fees, cancel anytime you want, no questions asked. After your first free 30 days it's just $299 per month. PIYP is the Affordable Practice Management Solution!
Author:
Dr. Michael Dolby DDS, FAGD Director of Practice Management / Practice In Your Pocket (PIYP)
Published:
05/17/2017