Instant Messaging for Dental Practices
Are you tired of relying on sticky notes, intercoms, and long walks down the hall to get important information to the people who need it? Well no more, with Dentrix Dentalink you can easily communicate instantly with anyone or everyone in your office—without interrupting patient care or jeopardizing private patient information.
Key features include:
Tap into a private and flexible intra-office instant messaging tool that works perfectly with your Dentrix system.
Communicate with less effort by saving, selecting, and re-sending common "Quick Messages" without typing them.
Stay in touch without disrupting patient care with unobtrusive notification pop-up windows that don't interrupt your work.
Stop playing office "hide-and-seek" with a "Send to All" option that makes it easy to find the person you're looking for.
Keep your dental office communication system private with instant messaging that never leaves your private network.
Get Dentalink Today!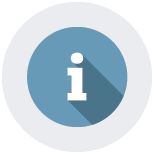 Learn More
Dentalink is included with our free eSync software for the latest version of Dentrix.*
*Dentalink is available free of charge for customers on Dentrix G4 Productivity Pack 8. Staying up-to-date on Dentrix and getting access to new features and functionality, such as Dentalink, is a great benefit of a Dentrix Customer Service Plan. Click here to learn more about the Dentrix Customer Service Plan or call 800.336.8749.
Solutions for Your Practice
Dentrix and our network of partners provide solutions to help you run your business as well as your practice.