What is Dentrix Smart Image?
Dentrix Smart Image
Dentrix Smart Image expands your ability to provide quality care by connecting your clinical and financial process into one efficient workflow. When you acquire diagnostic images, Smart Image automatically associates them with the correct CDT codes for accurate billing, and displays them in the patient chart. Now the patient's 2D and 3D images can be accessed without leaving Dentrix. Connecting the CDT codes with the images and attaching those images to claims saves you time from manual entry and helps you get paid for the procedures you perform.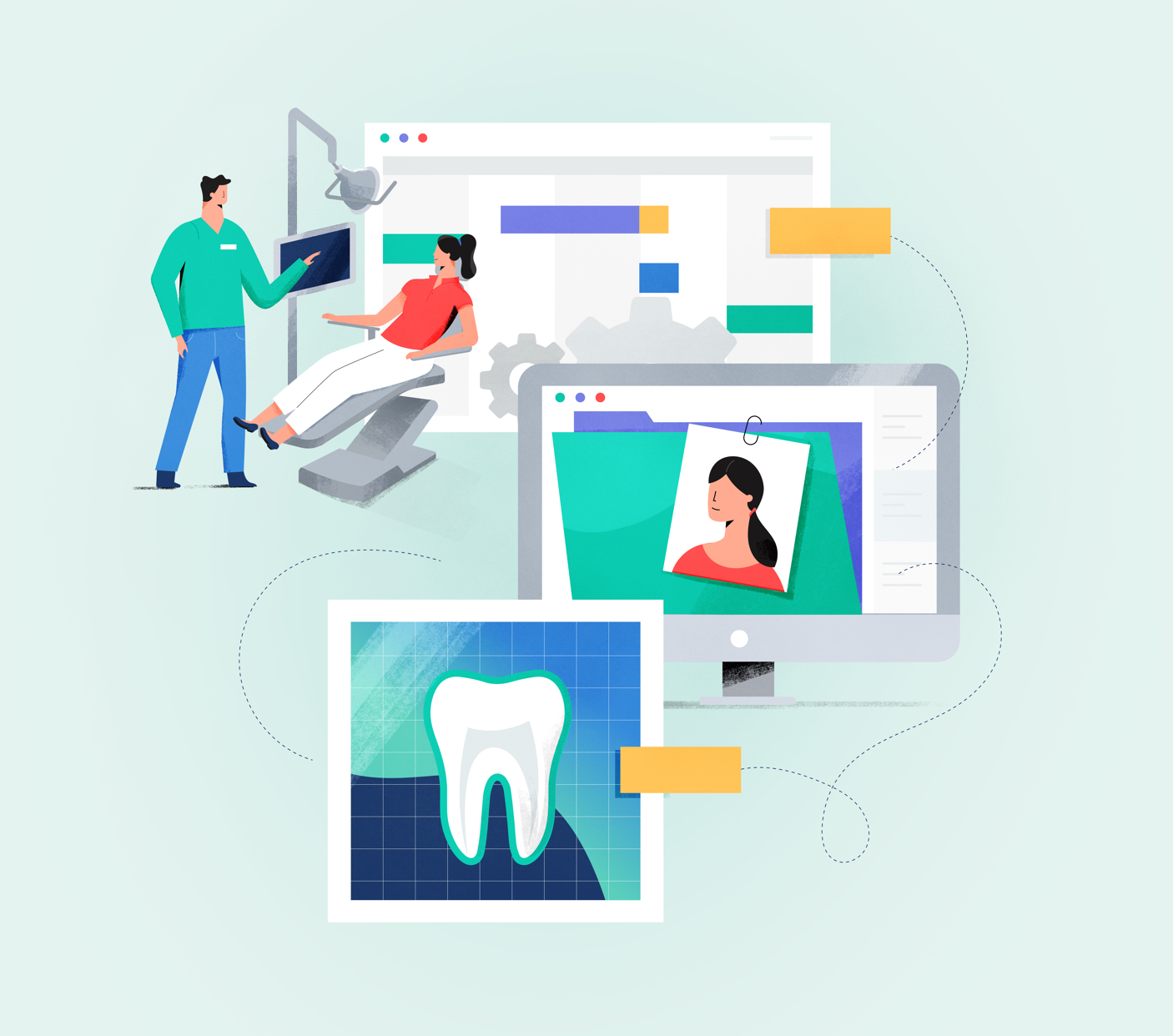 See the Smart Image Workflow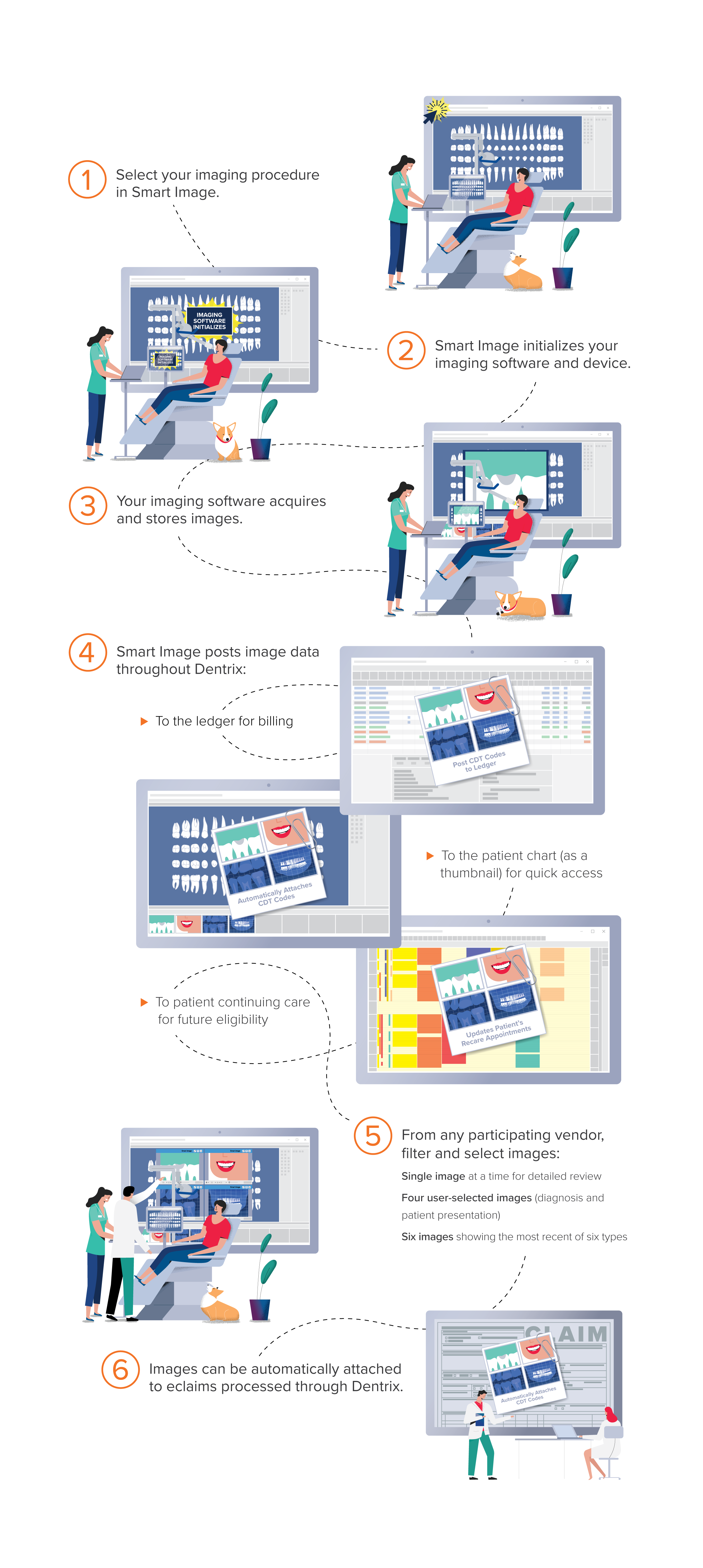 Get Smart Image
What can Smart Image do for you?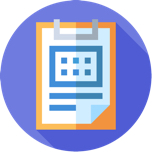 Improve Your Staff Productivity
Every time you acquire diagnostic images without Smart Image, there's potential for oversights that cost time and revenue. Smart Image starts each image acquisition with selecting the correct CDT codes. This helps improve accuracy—and decrease time—by labeling images for later recall. For select vendors, imaging procedures are also posted to the ledger, progress notes, and recare—saving time while increasing accurate tracking.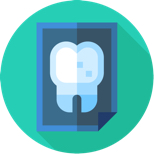 Expand Your Clinical Efficiencies
Standalone imaging solutions slow you down when you switch in and out of the practice management system during treatment. Smart Image enhances your clinical efficiencies because it connects image acquisition to the patient chart, giving you access to digital image thumbnails from many different 2D and 3D devices — without leaving Dentrix.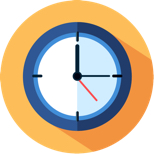 Streamline Your Office Workflow
Avoid payment delays due to inaccurate CDT codes. Dentrix Smart Image associates your digital images with the correct CDT codes and then automatically posts the imaging procedure to the ledger for select vendors. In addition, when you use Smart Image in connection with Dentrix eClaims software, Smart Image automatically attaches the correct images to associated insurance claims. This helps improve billing accuracy and streamlines the insurance management process.
Which vendors work with
Dentrix Smart Image?
Expand Your Choices
Dentrix Smart Image is made with the dental office and their technology in mind. It is also open to all imaging vendors who are willing to participate in the Dentrix Smart Image developer program. Check out the below vendors to see who's in the program or suggest a vendor who isn't.
Get Smart Image
Dentrix Smart Image is included in Dentrix G7 and requires a current customer support plan. To start using Smart Image, upgrade to or purchase Dentrix G7. As connectors for the Smart Image vendors become available you can request them by completing the form below or by contacting the vendor as noted in the vendor listings.
PREMIER ACCESS VENDORS
---
Click on vendor logo for connector status
FOUNDATION ACCESS VENDORS
---
Click on vendor logo for connector status