Frequently Asked Questions
Is there a minimum number of participants for the workshop to hold?
Workshops may be cancelled due to low registration. This decision is made based on the number of registrants 17 calendar days prior to the date of the workshop. In the event that your workshop is canceled, we will notify you by phone or email and you will receive a refund for the workshop. If your participation requires travel, please consult us before making any travel arrangements. To be safe, consider booking travel that is refundable or transferable. Henry Schein One does not reimburse for purchased travel tickets and other incurred expenses in the event of a workshop cancellation.
Do I get Continuing Education credits?
CE credits are awarded for hands-on workshops. Please note that not all state licensing boards accept practice management classes like our workshops for state license renewal. Please check with your state board to see if they qualify.
You will receive a verification of attendance after the class that you can submit to state organizations or to the Academy of General Dentistry (AGD) for credit. If you have provided us with your AGD number, the CE credits for the workshop will be submitted to the AGD by the workshops team on your behalf.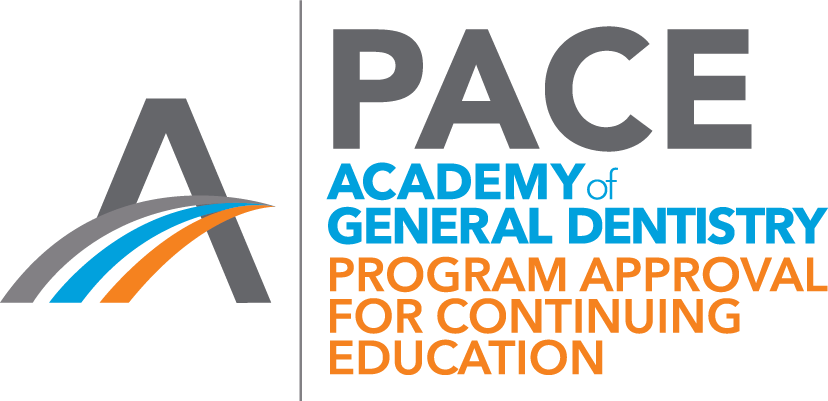 Henry Schein One is an ADA CERP Recognized Provider. ADA CERP is a service of the American Dental Association to assist dental professionals in identifying quality providers of continuing dental education. ADA CERP does not approve or endorse individual courses or instructors, nor does it imply acceptance of credit hours by boards of dentistry. Henry Schein One designates this activity for 6 continuing education credits per day of class time. Lecture-style class.

Henry Schein One is designated as an Approved PACE Program Provider by the Academy of General Dentistry. The formal continuing dental education programs of this program provider are accepted by the AGD for Fellowship Mastership and membership maintenance credit. Approval does not imply acceptance by a state or provincial board of dentistry or AGD endorsement. The current term of approval extends from 01/01/2019 to 12/31/2024. Provider ID#: 218910. Lecture-style class.
What version of Dentrix will be used at the workshop?
Workshops are taught in the most current version of Dentrix as of the start of that workshop season.
Do I need to bring anything to the workshop?
We will provide a computer to use, along with a manual, pen and highlighter. You may bring other materials for note-taking if you wish.
Will I have a computer to use?
Computers will be provided at the training facility for hands-on practice with Dentrix during the workshop.
Is lunch provided?
There is a one-hour break for lunch, but lunch is not provided. The facility will provide a coffee service.
What hotels are close by?
We have not designated any particular hotels for workshop participants. If you wish to ask the staff at the workshop facility for recommendations, go to the Dates and Locations page and click on the class you wish to attend, and the facility's contact information will be displayed. You may also go to an online hotel booking site and enter the training facility's address to see what options are nearby.
Is it better to go to a workshop or have in-office training?
Both options have their advantages. Workshops allow participants to leave the distractions of the office and focus on what they need to learn. You will also be able to interact with other Dentrix users and receive a study guide that you can use as a reference. In-office training allows you to customize the topics you learn and doesn't require travel.