Put Technology to Work for Your Practice
How important is technology to your practice?
Like anything else, it's as important as you make it. So I guess the real question is: Can it make a difference?
Imaging, milling, notification, cloud services and a myriad of other dental-related technologies have come a long way in the last few years, so why is it that most of us don't take the leap into new technology until it isn't new anymore? I think we may have just answered our own question: risk.
Nobody wants to be the guinea pig for cutting-edge tech—not with so many concerns looming over your businesses. Cutting-edge technology can take a quick turn into bleeding-edge tech, with all the problems to prove it. Running your practice is hard enough without worrying about constant (and costly) upgrades and bugs in the system.
Why, then, should you pay attention to the new products and services being constantly presented to you? The answer is the other half of our equation: reward.
Yeah, reward. We pay attention because sometimes those things work. They give us an edge, they save us time or money, or help us see and create new opportunities. Technology is the best button we can use to level the playing field for our practice and even give us a leg up on the competition.
But here's the thing. Innovation and technology are just buzzwords. Bad technology planning and integration can create as much confusion as innovation and waste a lot of your time and money. You need a strategy, a vision for your office that will guide you along the way to success. You need to consider the future of your practice and your business, write it down and think about it.
What kind of care will my patients want in five years, ten years?
How will I be expected to serve my customers as communication methods continue to evolve?
How can I make my business more agile and able to change with my customer and provider preferences?
When you sit down to prioritize goals for your practice, it's important to remember that people and processes are just as necessary to your business and your practice as technology is. If you don't have training in place to train your people on a new system, how likely will they be to use it? If you have no process established to contact patients for re-appointment, how often will it get done?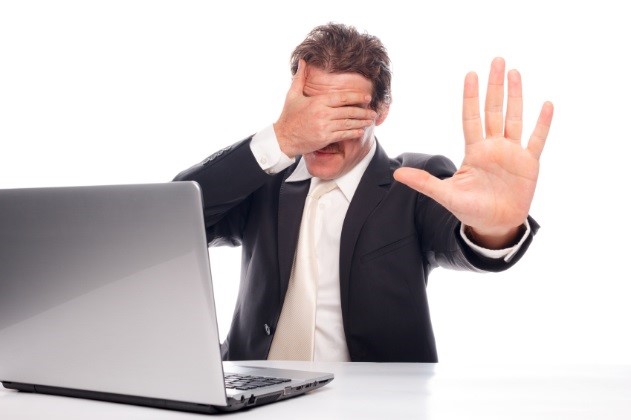 Don't fall into the trap of "I pay someone to do that." Your technology will only take you as far as your vision, and the guy you paid to put in your systems is likely not as concerned as you are about the long-term future of your business.
Remember those business management classes you took in college? They might come in handy here. Decide how you will build your technology foundation and what purpose it will serve. After that, you can branch out and start tackling problems that will make a difference in your business, like keeping up on collections, optimizing schedules, ensuring proper systems integration and monitoring your active patient base. Establishing technology priorities will help make evaluation and purchase decisions much easier.
See? Technology isn't all about headaches. Look a bit further down the road, and it might even save you from a few.
Using Dentrix and our coaching and training programs can give you an advantage and help you get more out of your software in a way that will help your business, not just your practice.
Author:
Published:
07/31/2016