Which Dentrix software platform is best for your organization?
As your practice grows and you consider adding or purchasing additional locations, you may not be thinking about how your practice management system can grow with you. However, implementing or updating the right solution is one of the most important tools that can set your organization up for long-term success.
Henry Schein One leads the dental software market in providing solutions for both the clinical and business sides of your practice. If your practice has more than one location or you are planning to expand your practice to a new site, Henry Schein One offers you the power to manage your practice in your own, unique way with our variety of dental office software programs: Dentrix®, Dentrix Ascend® and Dentrix Enterprise®. While some features may be similar between these products, each is distinctly designed for different types of dental organizations. Let us help you determine which Dentrix solution is right for your practice:
Bring Dentrix Along as Your Practice Expands
Henry Schein One has solutions at every stage of your dental practice's growth. Use this page to help identify the right solution that fits your business needs.
| | | | |
| --- | --- | --- | --- |
| Single Location Private Practice | ✔ | ✔ | |
| Small to Medium Private Group Practice | ✔ | ✔ | ✔ |
| Large Group Private Practice or DSO | | ✔ | ✔ |
| Public Health Dental Organization | | | ✔ |
| Institutions | | | ✔ |
| | Learn More | Learn More | Learn More |
Dentrix: The Full-Featured Market Leader
Dentrix dental office solutions help you and your team improve patient care while increasing profitability and productivity. Trusted by dentists for more than 20 years, Dentrix is ideal for solo practice dentists, or for small to medium group practices who want a noncentralized practice management structure. In addition to the strong Dentrix acclaimed clinical and business tools, you can build your complete digital dental office with integrated Dentrix eServices and connected third-party applications that help boost productivity. As an added benefit, when you are ready to expand Dentrix to new locations, you can receive your additional site licenses at a discounted price with a Dentrix Transferable Site License.
Find out more about Dentrix Transferable Site License
Centralized Solutions: Dentrix Ascend® and Dentrix Enterprise®
Henry Schein One also offers two excellent centralized solutions: the cloud-based Dentrix Ascend and the customizable Dentrix Enterprise. These two solutions give you centralized tools that help you manage everything from scheduling to patient records and reporting. With either of these solutions, you'll know you made the right decision, whether you're navigating your growth to a few sites or to hundreds of locations.
Contact Henry Schein One
Contact Henry Schein One to discover which Dentrix platform is best for your business and clinical needs. After a complementary analysis, a representative can help you identify opportunities for growth and revenue as you use the right tools and workflows.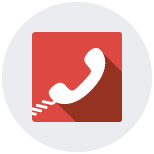 Call Us Today!
800.336.8749
Solutions for Your Practice
Dentrix and our network of partners provide solutions to help you run your business as well as your practice.