Save Time and Improve Accuracy with 'Hands Free' Perio Charting
Dentrix VoicePro is a speech recognition tool that allows you to record chairside perio examinations by speaking into a microphone instead of entering the information by hand. Dentrix VoicePro lets your voice do the writing in your patient charts, freeing your hands for other work. Without writing down measurements by hand, you can save time and see more patients in a day.
Because Dentrix VoicePro automatically records your perio findings in Dentrix, it eliminates errors caused by manually entering numbers in the chart. You can immediately see if the information is accurate and easily make corrections as you go. And, Dentrix VoicePro allows you to chart without an assistant to record perio measurements. This lets you reassign your assistants to other areas and improve office efficiency.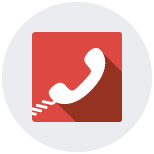 Call Us Today!
800.336.8749
Solutions for Your Practice
Dentrix and our network of partners provide solutions to help you run your business as well as your practice.